After hearing Ottawa producer Jeepz create amazing songs over the last year, all I could think was "I can't wait until they collaborate with a vocalist." Because Jeepz has spent so much time honing his craft, the album is a polished and often catchy listen.
There has always been a powerful sense of atmosphere on Jeepz recordings, but hearing Shaun Carlo's vocals feel out of space is an amazing sensation. As the hints of guitar and bass dance around on a track like "Webs" Carlo plays around with this energy and really anchors the music through his lyricism.
Alternatively, Carlo also drives many of the tracks on this album, like in the bustling swing of "Earn." This creative back and forth keeps the album interesting since the pair really share creative license rather than having someone feel like a featured artist.
Jeepz and Shaun Carlo also find a beautiful middle ground on songs like "Wake Up" which find them really performing as one. Like their contemporaries, the pair quickly find a synergy that make their tracks feel really emotionally deep and tangible. Carlo's lyricism can feel wonderfully rooted in his own life while also comparing race relations to Magneto and Professor X.
Even in the simples tracks on this record, Jeepz production has a unique colour to it that's often left out of mainstream hip hop. By working together however, the duo also make music that is more accessible and groundbreaking than what either of them has done before.
"Let Me Shine" shows off this newfound fearless energy, as Jeepz breaks into a pompous production style. Shaun Carlo ups his own delivery on the track while giving a sharp dissection of race and music history. This touch of Jay-Z swagger continues throughout the latter half of the album, while Jeepz's own writing explores vintage hip hop sounds with tones that are all his own. While the two are certainly exploring many of their own trademark aesthetics on this record, it's just as fun to hear them really shake up so many known quantities in the genre.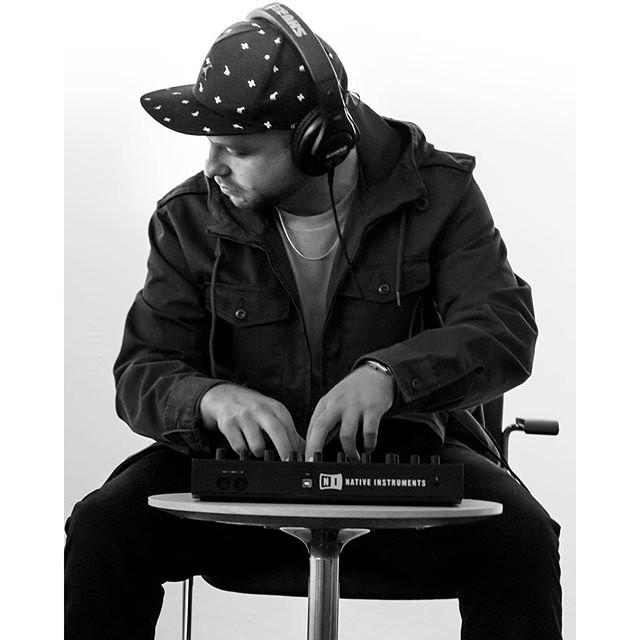 Carlo and Jeepz even reinterpret their own writing at times on this record, building on their own messages and sounds. The only fallback of this is how repetitive this can make the duo's shorter tracks feel, especially since they only change it on a small scale. Luckily they spend more time on new material this time, and bring hearty beats throughout the record to match Carlo's dynamic range. Carlo even channels parts of Kendrick and Kanye on "Lights Get Low" while Jeepz gets absolutely explosive on the production side.
The boundless creativity on this record is its great asset, but may serve as a little divisive for fans of their previous solo work. Admittedly there are also stranger decisions on this record in terms of how songs are not only sequenced but edited as well. Given the lush sounds and popping performances on both sides of "Champion" it's a wonder they didn't split the track, especially considering they drop a large silence between the two.
All said and done however The Ambassador Bridge is a stellar album from Carlo and Jeepz. The record finds both artists performing at the height of their abilities, and surpassing what we once thought was possible of them. While there are some nitpicking issues with the record, these little details don't hamper the album as a whole.