Jason Skilz (aka Transmit) is an Ottawa-based DJ and runs Low Noise Productions label and with his partner, Melanie Yugo, runs Spins & Needles, and Possible Worlds. Adriana Ciccone recently caught up with Jason to talk about his role as a DJ and business owner.
AC: You are a musician, DJ, producer, and business owner. Which of these roles came first and did one influence you to start the other?
JS: I am a DJ first, aside from some tinkering with production, guitars, and tape dubbing etc. when I was very young. My first band was a hip hop group in the early 90s and I was the DJ of course.
Being a DJ I think has helped my production and songwriting skills and in running the label too. It helps that I have a wide knowledge and taste in music from years of record collecting and music programming as a DJ. Knowing many styles and sub genres of music and artists is useful to draw ideas and inspiration for my productions. Being knowledgeable of music trends and styles, and marketing helps me run the label and get music out there hopefully to the right audiences that will appreciate it.
In 2013 at the time of launching the Low Noise Productions label I began recording and performing under my techno / experimental project called Transmit. I have a few releases under that name mostly on Low Noise including a cassette and vinyl release.
AC: I read that you are originally from Moncton. What made you decide to call Ottawa home?
JS: I left Moncton in the mid 90s for Montreal where I did two degrees and took in the music scene heavily there. I organized some small DJ nights in Montreal before moving to Ottawa in 2001. I moved to Ottawa for my day job and have been living here since.
AC: Was there something about Ottawa's music scene that stood out from all the other cities you've lived and gigged in?
JS: No nothing at the time. Montreal had and still has an excellent and sophisticated underground club scene which I sometimes miss. Trips to Berlin and other large cities help though. Over time I have learned about Ottawa's underground punk and metal scenes and really enjoy the bands and shows in those scenes lately. I get inspiration from those shows and bands.
From a label perspective we use the internet heavily to connect with other like minded artists and music scenes internationally.
AC: Are there any artists and musicians that influence you in both how you play and how you run your business?
JS: Many lo-fi and underground artists and labels from my younger years in the 80s are still relevant or more so now than ever to my production style and label. Old punk and metal bands and labels such as alternative tentacles, Dead Kennedys, Black Flag, Touch and Go, Zoviet France, Einsturzende Neubauten, Hellhammer, Banzai records . . . Hard techno labels from the 90s too like Drop Bass Network, Axis, Tresor, subhead, downwards. And recent lofi and experimental techno labels such as LIES, Bank Records, Unknown Precept, Contort Yourself, Modal Analysis are influential too.
AC: You run Spins & Needles and Possible Worlds with your partner, Melanie Yugo. What are the differences between the two and what was the reason behind their creation?
JS: We started Spins and Needles as an event in 2005 in Ottawa and it just grew and grew. We did international and out of town events, partnerships with art galleries, museums, institutions and festivals. It is a bit like our production studio or home base. We still do occasional events and workshops under that name. Possible Worlds was launched in late 2015 initially as a project or 'pop up' idea of Spins and Needles.
AC: What are some of the services that Possible Worlds offers?
JS: Possible Worlds is an artist-run space that features a gallery for new and emerging artists and space for small music performances as well as workshops and a small record and print boutique.
AC: You also run a music label, Low Noise Productions for techno/noise/synth/industrial music. When did you start the label and why have you chosen to release music from these genres specifically?
JS: I started the label late in 2013 to explore those styles of music and to produce some of those genres too. From experimental and dark techno to industrial and synthwave. Those are styles of music I have liked for a long time, in addition to other genres. It was important for me to provide a platform for this type of music and a certain direction or vision as a label. I was influenced by the lo-fi / do-it-yourself sounds of experimental techno and synth coming out again in this decade.
AC: Who are some of the artists that are currently on your label? Are they mostly from Ottawa?
JS: The label has a few artists from Ottawa but it is mostly outward and internationally focused. Recent artists, for example, are from Italy, Morocco, Belgium, and the US. We have some artists from Moncton and other cities in Canada too.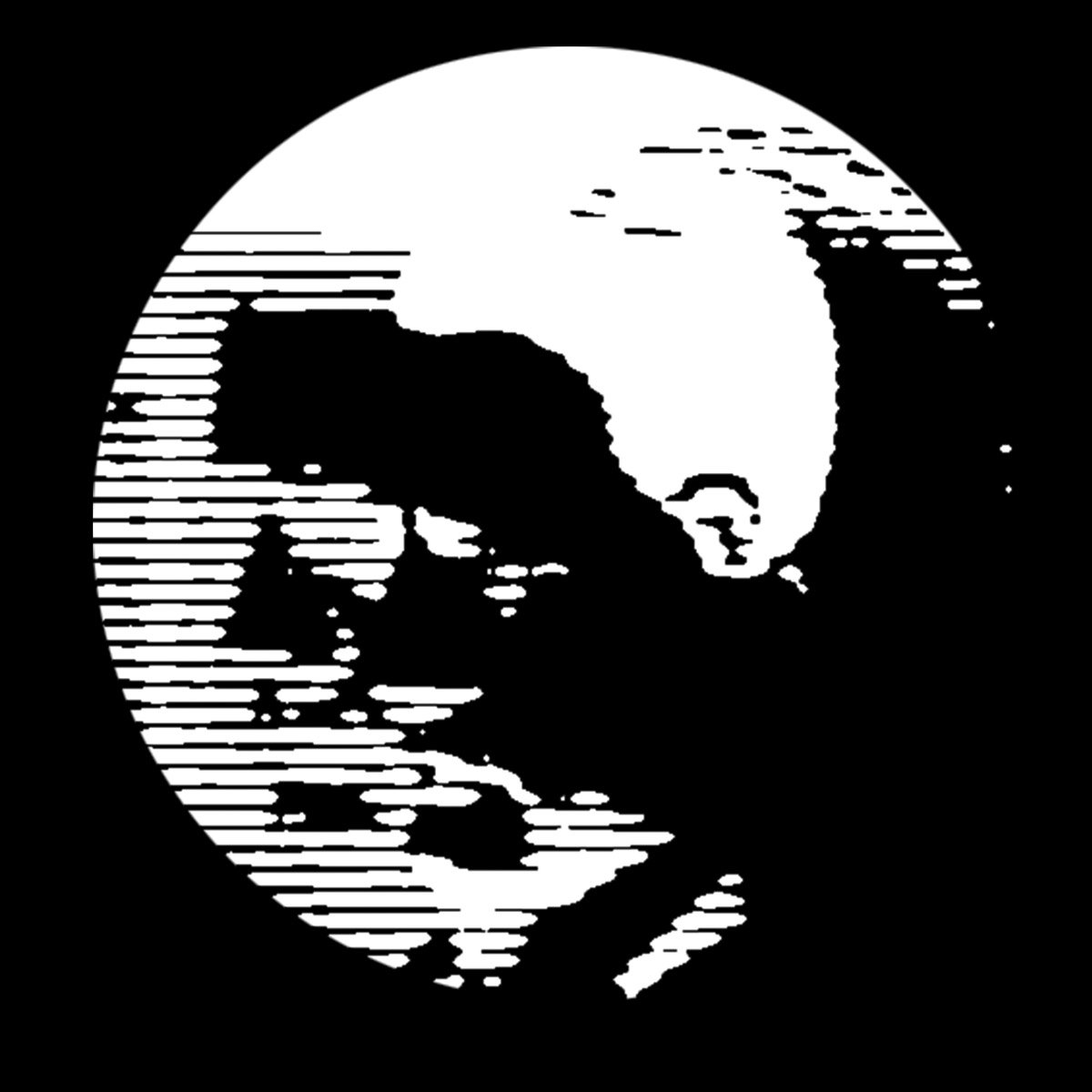 AC: What are some of the things your label provides to musicians?
JS: Records labels in 2018 really provide a home base of sorts and means of promoting your work. We also help with production and design of the releases. We can contextualize the music of a variety of disparate artists and producers by making tracks and releases part of a larger story or 'program' that an individual artist might not otherwise do or be part of.
The actual technical parts of mastering, releasing, and distributing music on websites and physical formats for sale, etc any artists can do at this point now, at a fairly low cost too. But I think the added value of being on a label is the context part and added promotion, and the network of other like minded artists. It can be a family of sorts. We also sometimes book live shows for the label artists too.
AC: As a musician/DJ, producer, and business owner, you have a unique vantage point. Is there anything that Ottawa could be doing to support its musicians and businesses in the music industry? What do you see are the advantages and disadvantages of being a musician/business owner in Ottawa?
JS: Good question. There are so many good underground punk and metal shows I go to right now I'm very happy with the music scene in Ottawa. There are some great venues in the city too like Black Squirrel Books (where we do monthly experimental night Not Normal), House of Targ, and Pressed which host many shows. Having a later curfew and noise bylaw in the city might be nice. So that some shows could play music past 11 p.m.
From a label perspective we use the internet heavily to connect with other like minded artists and music scenes internationally.
AC: Possible Worlds currently has an exhibition going on entitled, EXHIBITION X BOOK LAUNCH: REALMS II. It started on March 16 and runs through to April 29. Can you tell us what this exhibition is about and what people can expect when they check it out?
JS: The exhibition is a traveling show from curator and artist Jon Vaughn from Saskatchewan. It's a group show with multiple established and emerging print artists. The prints display a number of 'worlds' or 'realms' from each artists' vision.
Check more from Jason Skilz on Low Noise Productions, Possible Worlds, Transmit and Spins and Needles.
Also, check Not Normal, a Monthly event produced by Jason Skilz in Ottawa:
Not Normal – April edition w Paraphonique / Cape Moss / Wellington